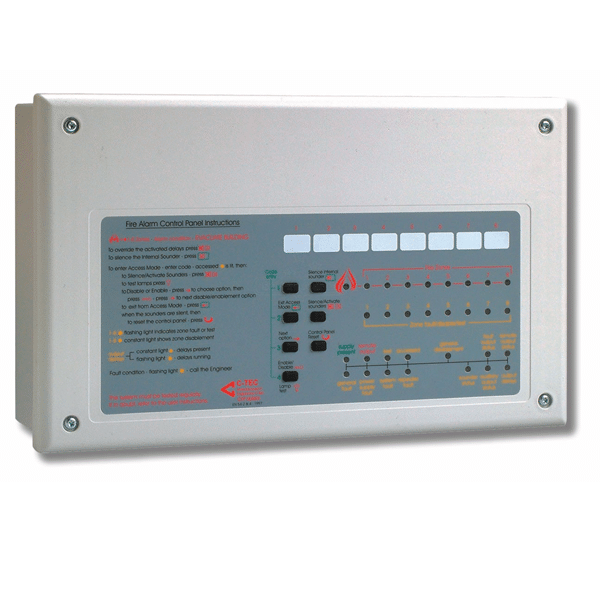 C-Tec the FP 1-14 Zone BS fire panel has been protecting people and property for almost two decades. Like the MFP, it is supplied in a robust metal enclosure with a lift-off lid and heavy-duty base connections to help promote an easy first fix and straightforward maintenance.
The FP's broad compatibility with virtually all known conventional smoke and heat detector ranges – a feature common to all of C-TEC's conventional fire panels – and its ability to interpret a short circuit in any zone(s) as a fire or fault make it particularly useful for retro-installations.
Optional head out monitoring units are also available for systems requiring compliance with BS5839-1.